You need a retail location for your Prince George business with good traffic, but you also need a place that's affordable. At Majestic, we understand that and we can help you find what you need-a space that is affordable, with flexible lease terms. We specialize in great locations!



Domano Plaza
Join this busy mall on the corner of Domano and Highway 16. This is one of the highest traffic intersections in Prince George. Excellent exposure and great traffic. Retail unit is roughly 2,150 square feet. Call 250-562-Rent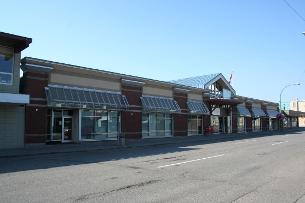 1367 - 4th Avenue
2,152 square feet of retail space next to Service Canada. Call 250-562-Rent for more information.
277 George Street

Excellent retail location immediately across from the busy Prince George Courthouse and Farmer's Market. Big east facing windows provide lots of natural light and great exposure. 773 square feet of storefront space! Call 250-562-Rent to view it today!