You need a light industrial space for your Prince George business with good traffic, but you also need a place that's affordable. At Majestic, we understand that and we can help you find what you need-a space that is affordable, with flexible lease terms. We specialize in great locations!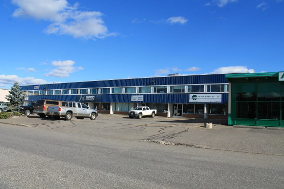 1750 Quinn
4,400 square foot bay is available with a bay door. Front of bay area has office area and the rest is high ceilings. Parking is available at the front and some area is available at the rear of the building that could be a small yard are if fenced. Call 250-562-Rent to view.
A second location upstairs has approximately 3,500 square feet of office space.